From:
The Strategic Ally Myth
(AntiWar.com) -- by Philip Giraldi --
It is difficult to understand why anyone would take Mort Zuckerman seriously. He is a New York based but Canadian born Israel firster who made a fortune in real estate before buying The New York Daily News and the US News and World Report. He now fancies himself as a leading journalist and political commentator. Zuckerman is frequently spotted on the television talking head circuit where he dispenses analysis of international events that could have been crafted in Tel Aviv or Herzliya, where the Israeli intelligence service Mossad has its headquarters.
Zuckerman's latest contribution to international harmony is a lengthy piece in the US News & World Report entitled "Israel Is a Key Ally and Deserves US Support." It is a propaganda piece that promotes one of the most persistent fictions put out by the mainstream media, that the relationship with Israel somehow benefits the United States. To give the devil his due, it is not often that an article in a national publication includes an out-and-out lie in its first few words, but Zuckerman succeeds in doing just that. As he is a smart man who went to Harvard Law School before becoming a propagandist for Israel, he must know that words have meanings. But the significance of the word "ally" must have somehow eluded his grasp. Israel is not now and never has been an ally of the United States. As Zuckerman is a lawyer he should know that to be an ally requires an agreement in writing that spells out the conditions and reciprocity of the relationship. Israel has never been an ally of any country because it would force it to restrain its aggressive behavior, requiring consultation with its ally before attacking other nations. It is also unable to define its own borders, which have been expanding ever since it was founded in 1948. Without defined borders it is impossible to enter into an alliance because most alliances are established so that one country will come to the aid of another if it is attacked, which normally means having its territorial integrity violated. Since Israel intends to continue expanding its borders it cannot commit to an alliance with anyone and has, in fact, rebuffed several bids by Washington to enter into some kind of formal arrangement.
The article's spin begins almost immediately thereafter in paragraph one, where the reader is informed that "the Israelis have agreed to [a Palestinian state] in principle." Zuckerman conveniently overlooks that Tel Aviv has in fact obstructed every move toward creation of a Palestinian state because that would stop its continued colonization of the West Bank and Jerusalem. He then proceeds to lay it on really thick in the next two paragraphs, where one learns that the Palestinians need to "do what the Israelis have done for decades, which is to declare…that both sides have genuine claims to this land," that the "Palestinian leadership has all along made an honorable peace impossible," and that the Palestinians are not prepared to live with an Israeli state along their borders. The Palestinians also "beat the drums of hate" and only the Israelis guarantee freedom of religion in Jerusalem. Without wishing to be too contentious, it is safe to say that everything Zuckerman writes blaming the Palestinians can easily be disputed and should be challenged.
Zuckerman then launches into one of his major themes, that poor little Israel, always willing to take risks and do what is right in the cause of peace, has been betrayed by Washington. Zuckerman opines that Tel Aviv is right to hold on to the West Bank because if it gives it up Israel will not be "secure and defensible" against Arab terrorism. He also provides a hagiography of Prime Minister Bibi Netanyahu, who apparently is "serious about making peace" and has done lots of good things for the Palestinians that he is not given credit for (except by Zuckerman). Bibi is also reported to be "disturbingly" under-appreciated by the White House.
According to Zuckerman, Netanyahu and Israel are "not to blame for trouble in the Middle East," and one also learns that "The Islamists are not enemies of America because of Israel. They are fighting America because they see the whole West…as antithetical to their own beliefs." Yes, this is the new version of they hate us because of our freedom bumper sticker. Israeli bestiality toward the Arab population that it dominates, seen on television nightly all over the world except in the US, has nothing to do with it...MORE...
LINK
-------------------------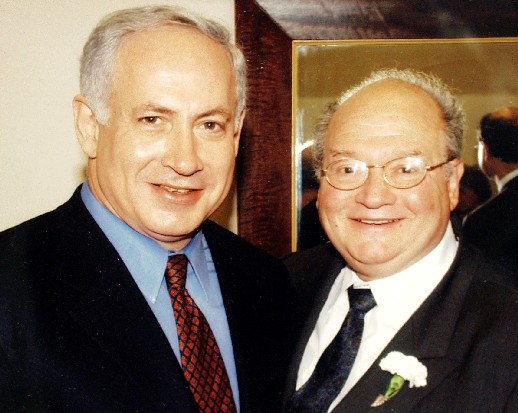 Israel and its smirking, Jewish-Zionist "American" agents: fundamentally deceitful, fundamentally dishonest