From:
The Bibi Connection
(alakhbar) -- by Max Blumenthal --
The US presidential election campaign that kicked off January 3 with the Iowa caucuses was the subject of a curious article attacking President Barack Obama in the mass circulation Israeli daily newspaper, Israel Hayom.
"US President Barack Obama is 'naïve' and needs to face up to the threat presented by the rise of the Muslim Brotherhood across the Middle East, Israel's National Security Council concluded during a strategic discussion several days ago," Israel Hayom reported.
The Israeli National Security Council consists of Benjamin "Bibi" Netanyahu's closest advisers. And Israel Hayom is not just another right-leaning Israeli tabloid. Referred to by Israelis as the "Bibiton," or Bibi's mouthpiece, the paper is an instrument that gives him extraordinary political leverage. The obviously planted article in Israel Hayom rang like a bell sounding the start of Netanyahu's own campaign in helping the Republican Party oust Obama from the White House.
Israel Hayom's genesis demonstrates the depth of Netanyahu's connections in Republican circles. It was created by one of Netanyahu's top financial supporters, a Las Vegas-based casino tycoon named Sheldon Adelson, who is also a major donor to the conservative wing of the Republican Party. Adelson's closest relationship is with former Speaker of the House Newt Gingrich, a longtime ally of Netanyahu who has been running a rancorous campaign for the Republican presidential nomination.
Netanyahu's less than subtle intervention has become an open issue in Israeli politics. Opposition leader Tzipi Livni of the Kadima Party has criticized Netanyahu for damaging the US-Israeli relationship. "Netanyahu spoke about consensus," Livni said in May, "and if there is a consensus in Israel, it's that the relationship with the US is essential to Israel, and a prime minister that harms the relationship with the US over something unsubstantial is harming Israel's security and deterrence."
But Livni's warning has been ignored. Rather than hesitating, the prime minister and his inner circle are moving full steam ahead in their political shadow campaign whose ultimate goal is to remove Obama. Bibi's war against Obama is unprecedented. While Israeli prime ministers have tried to help incumbent presidents, none have ever waged a full-scale campaign to overthrow them.
Netanyahu has engaged enthusiastic allies in the Republican Congress, led by House Majority Leader Eric Cantor, and within the right-wing media. His neoconservative allies in Washington are launching a "Super PAC" to generate emotional attack ads against Obama and any candidate that might be an obstacle to his policies. And his campaign has even broadened into an attempt to discredit the New York Times, whose editorial page and foreign policy columnists, Thomas Friedman and Roger Cohen, have been critical of him.
Netanyahu's shadow campaign is intended to be a factor in defeating Obama and electing a Republican in his place. He opposed Obama's early demand to freeze settlements on the West Bank as a precondition for reviving the peace process, a process since the Oslo Accord that Netanyahu has attempted to stall or sabotage, despite his signing of the Wye Agreement under pressure from President Clinton. Since his adamant stand against the settlement freeze, Netanyahu has undermined every effort to engage the peace process. He appears dead set on consolidating Greater Israel, or what many Israelis call "Judea and Samaria," and has signaled a strong desire to attack Iran.
By all accounts, Netanyahu's personal chemistry with Obama is toxic. Obama bristles at his belligerence. But Netanyahu's hostility has reaped rewards from him, having stopped the peace process in its tracks. The latest effort by the Quartet seems doomed to failure. And Netanyahu's rejectionism has put Obama on the defense. Most of the US Jewish establishment has remained a bulwark for Bibi's policies. Obama, meanwhile, has been forced to declare America's "unshakable bond" with Israel, even as Bibi thwarts Obama's initiatives and attacks him in the Israeli press...MORE...
LINK
-------------------------
Chris Moore comments:

For those who might incorrectly get the impression from this article that Obama-Livni are many, many degrees less capable of fascism than Adelson-Netanyahu-Gingrich, recall that Livni is an unindicted war criminal who managed to escape justice in the U.K. for her role in the Operation Cast Lead massacre against Palestinians during the Gaza War by way of Zionist string-pullers.

There is no significant moral difference between right-wing and left-wing statist authoritarian sociopaths and their calculated erosion of the Western ethic and ideal, and never has been. They are all enemies not only of Islamic civilization, but more significantly, dangerously and destructively, Trojan horse, communist and fascist enemies inside the gates of Western civilization.

Anyone seriously interested in the salvation of Islamic civilization must see to their expulsion from influence or the seats of power in Western civilization, and vice-versa. -- C.M.
-------------------------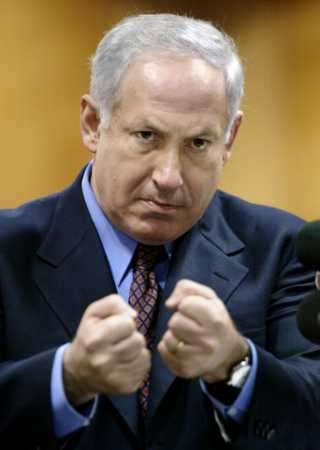 Top: Livni, Obama; Middle: Adelson, Gingrich; Bottom: Der Fuhrer Netanyahu